Friday, 28 April 2023
by admin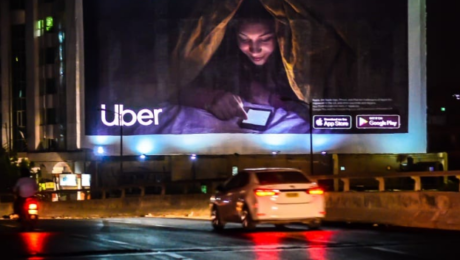 The cost of renting a billboard varies, leading to concerns about whether it is worth the investment. Although billboards can be costlier than other forms of advertising, their benefits and exposure to a large number of potential customers cannot be ignored.
Billboard advertising can be costly compared to other marketing methods. However, the potential reach of potential customers, as well as the benefits of billboards, should not be overlooked. Billboards are seen by thousands of people every day, making them an excellent way to raise brand awareness and drive sales. A key advantage of billboards is their ability to target a specific audience, making them an effective tool for local businesses to reach their target demographic. Although billboard advertising may require a larger upfront investment, the potential for long-term business growth makes it worth considering.
What are the best businesses for billboards?
Billboards are an effective advertising tool for local businesses that cater to the general population, including insurance providers, dry cleaners, doctors, radio stations, real estate agents, and more. With a wide reach, billboards can expose your business to a diverse audience. They are particularly useful for services with mass-market appeal. By incorporating eye-catching graphics and concise messaging, billboards create an opportunity to increase brand awareness and generate leads. With their ability to deliver a quick, memorable message to a large number of people, billboards offer a unique advantage for local businesses seeking to expand their reach.
Do you want to build brand awareness?
Using billboards is an affordable and effective way to increase brand awareness. These large advertisements reach a diverse audience and provide repeated exposure to your message, making them more effective than traditional advertising methods like radio commercials or internet ads. By using billboards, businesses are likely to gain more customers and see an increase in brand recognition.
How can you turn a billboard into sales?
Billboard advertising is advantageous as it attracts potential customers to your business. With billboards strategically placed, your message and brand can reach thousands of people as they go about their daily commute. This advertising approach eliminates the need for you to seek out potential customers, as they are effortlessly drawn to your message. This creates an opportunity for your product or service to reach a wider audience without the need for additional efforts. Billboard advertising provides a powerful tool to bring customers to your doorstep, increasing your brand visibility and generating more leads.
Tuesday, 04 April 2023
by admin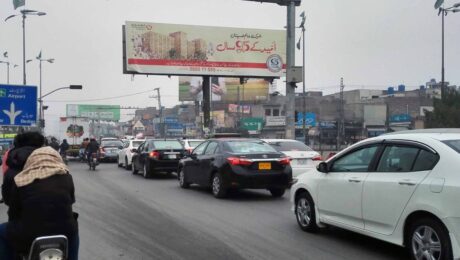 Introduction
Lahore, Pakistan is a bustling city with a diverse population, making it an excellent location for outdoor advertising on billboards. In this comprehensive guide, we'll cover everything you need to know about billboard advertising in Lahore.
Types of Billboards:
There are two main types of billboards – static and digital. Static billboards display a single image, while digital billboards can display multiple images or videos. Additionally, billboards come in various sizes, from small posters to giant displays that cover the side of a building.
Factors to Consider:
When it comes to billboard advertising in Lahore, there are several factors to consider. Location is one of the most important factors, as billboards in high-traffic areas typically command higher rates. It's also important to consider your target audience and choose locations that will reach them effectively. Duration of the ad campaign is another factor to consider, as rates for billboards are typically calculated based on the length of the campaign
Advertising Agencies and Outdoor Advertising Companies:
There are many advertising agencies and outdoor advertising companies in Lahore that can help you with your billboard advertising needs. These companies can help you select the best locations for your ads, create effective ad designs, and provide you with pricing and availability information.
Conclusion:
In conclusion, billboard advertising in Lahore is an effective way to reach a large audience. With careful planning and the help of a reputable advertising agency or outdoor advertising company, you can create a successful billboard advertising campaign that reaches your target audience and helps you achieve your business goals.
Monday, 12 July 2021
by admin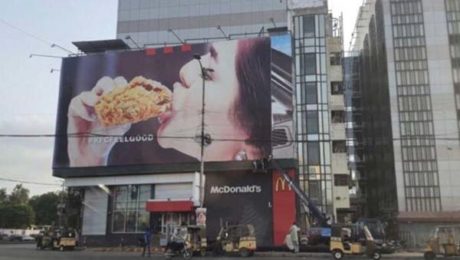 Out-of-home (OOH), Marketing is one of the most important components of advertising. Several brands are considering it essential to raise the brand value and to reside the brand name in the minds of customers. A large number of people got attracted due to marketing. Companies have acute competition among each other and everyone is in an effort to make their brand superior to others. A business needs brand equity in order to raise its value. The more visible your brand is, the higher would be its value.
Taking Marketing to next level, recently KFC put a big Out of Home (OOH) advertisement in the form of a billboard over the top of a McDonald's outlet in Karachi. One could believe it acts as a marketing purpose for Mcdonald's instead.
Read more

: KFC's Grasping Customers attention with a different Marketing Stunt in Karachi
Having a Hashtag as #KFCFeelGood and a picture of a woman who is eating and enjoying crispy chicken creates a great hype and attraction over the KFC food. This Out of Home (OOH) campaign has gained the attention of several people and highlighted a lot. People make several types of arguments over this point. Some people consider it useless, as they are already in the Mcdonald's outlet and there is no point of attraction of this Out of-Home billboard. Even some people said that the logo and pictures are not that visible, so they must be related to McDonald's.
From my point of view, this (OOH) marketing campaign has been made to increase the consumer's attention toward both of these brands. People might have made fun of this strategy and did not consider it an effective one. But it is also true that this news has gained great hype over the internet for example, on Twitter, Instagram, etc. hence making it a successful marketing campaign.
This raises the question that what would be the probable reaction of Mcdonald's over this campaign. Will McDonald's consider it a wrong act or appreciate it? What are your views? Does it leave a positive or negative impact on the sales of Mcdonald's? Leave your thoughts in the comments section!